NEWS
FROM THE DESK OF THE CHAIRMAN:
The WAPI Chairman and Governing Council are delighted to inform the membership, and our wider eGroup subscribers that the Association has finalised an agreement with ISS Training Limited to provide training and qualification services to WAPI Members as well as the wider non-aligned sector.
Peter Jenkins is well known to most of us in the profession, having provided training services for over 25 years and produced various training manuals for our sector.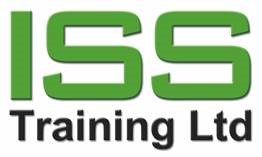 Their website advises:
ISS Training Ltd are providers of specialist covert surveillance training courses to the security, investigative industries, enforcement agencies and specialist military units.
Formed in 1990, they are the longest established & respected surveillance training company in the United Kingdom. Their professionalism, credibility and reputation is widespread and they offer nationally recognised qualifications in surveillance and private investigation.
ISS Training Ltd have been instrumental and at the forefront in the design of the new OFQUAL National Qualifications Framework level 4 qualification in Covert Surveillance Operations.
To explore the many courses and qualifications provided by ISS, do visit their website at: https://www.intelsecurity.co.uk.
Tony Smith – Chairman
World Association of Professional Investigators