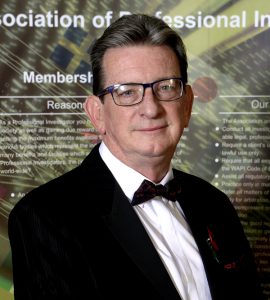 Tony Smith – Chairman
Complaints & Discipline
E-Group Moderator
Tony is currently in his 4th year as Chairman of the Association.
Tony entered the profession as a trainee investigator in 1977.
Tony opened his own offices working from Liverpool City Centre in October 1981, Douglas in the Isle of Man and latterly from offices close to Aintree Racecourse.
Tony was a founder Member of the Merseyside Association of Investigators and Process Servers in 1986 (now the British Association of Investigators and Process Servers) and remained Secretary/Treasurer of that Association until 2000 becoming an Honorary Life member in 2007.
Tony joined WAPI in 2002 and was appointed to the Governing Council in 2004.
Tony represented The World Association of Professional Investigators at The Leveson Inquiry, and is a strong advocate of Licencing for the "whole" profession.
In addition to other tasks Tony moderates the WAPI eGroup, the second largest industry eGroup in the world.
A British Mensa "1%er", Tony is also a member of Intertel, The Horserace Writers Association and served some time with A.Co 4 Para based at Liverpool's Grace Road Barracks in his 'younger years'.
Tony has worked nationally and internationally for a wide variety of high profile and commercial clients and was a Consultant Script Advisor for a series BBC Drama starring Ricky Tomlinson.

Paul Champion – Vice Chairman
Training & Mentor

Paul retired from the Police service in 2000. During his career, most of his service was spent as a Detective (25 years), involved in the investigation of all categories of crime.
In 1985 he became an investigator with the UK Regional Crime Squad; latterly known as the National Crime Squad and now part of the UK National Crime Agency.  He was trained in various aspects of national and international crime investigation.  As a financial investigator he became a recognised expert in the field as well as a training mentor for other Financial investigators.
He operated both nationally and internationally in European Countries and the United States carrying out long-term in-depth investigations into international money laundering, drug trafficking and other related serious offences, liaising with the law enforcement agencies, courts and legal professionals of those countries.  He was commended on numerous occasions both by senior Police Officers and High Court and Crown Court Judges; also, by the FBI and the office of U.S. Attorney for South Florida, USA.
The last five years of his service he spent as an Intelligence Officer with the National Criminal Intelligence Service (NCIS), which is now also part of the UK National Crime Agency. There he set up the Financial Investigation/Intelligence unit for the South West regional office of NCIS. He operated both nationally and internationally, he was positively vetted and also had the responsibility as a liaison officer with the UK Security Services.
Since retirement from the police service Paul has worked in the private sector, having previously run a company which was accredited with the ISO 9001 and BS 10200. He is also a qualified trainer and lead auditor; he was instrumental in setting up the ABI academy and served as both president and GC member of that organisation. He is a strong advocate of Government Licensing for Private Sector Investigators.
Since retirement in June 2018, he has operated as an Investigations Consultant on a part time basis as CIC Investigation Consultants.
Paul lives in Cardiff with his wife Gillian, they have two grown up daughters and 2 grandchildren.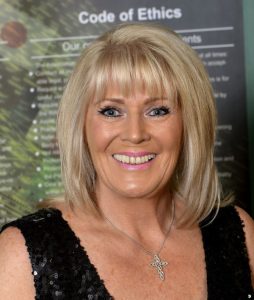 Beverley Flynn – Treasurer
Electronic Media
Marketing
Beverley has been directly involved in the Investigation Industry for 40 years, predominantly on the Sales, Marketing & Administrative side of the business.
Beverley's career commenced in Business Management and she joined the Investigation Industry with her late Husband Patrick, in 1979.
Beverley attained a BA Honours degree in Business Management in the early 1990's, shortly afterwards forming Insight Investigations.
During Beverley's career she has worked to raise the profile of the Investigation Industry.
Beverley became the Membership Secretary of WAPI in October 2003 and held the post of Lady Vice-Chairman of the Association from October 2004 to October 2006 and October 2007 until October 2008.
Beverley became Treasurer of the Association in October 2007.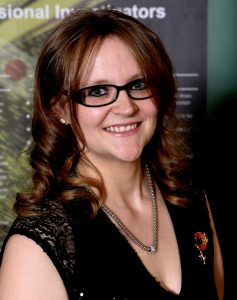 Emma Rowley – General Secretary
Membership
Electronic Media
Emma has worked within the Private Investigation industry since the 1990's, starting as an Office Junior, working her way to Manager, Operational Support and Company Secretary at Insight Investigations.
Emma has been actively involved with WAPI during the past 10 years. Becoming Membership Secretary and General Secretary of the Association in 2014.
Emma has assisted and attended every past WAPI event and also attended the World Investigators Conference in Las Vegas in 2005.
Together with her duties of General Secretary and Membership Secretary, Emma currently provides administration support to all GC Members & the WAPI Treasury.
Emma is married with a young daughter and lives in the West Midlands.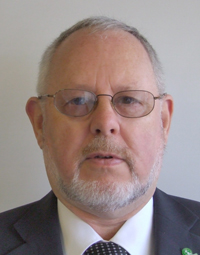 Ian Withers – Press & Media
European Legislation & Licensing

Ian is a retired International Private Investigator & Security Consultant since 1960, based between Belfast, Cyprus and Maryland USA.
Ian is a founding member and past Chairman of the World Association of Professional Investigators, having held the office of Chairman for 5 consecutive years.
Ian has represented WAPI on the (UK) Investigator Sector Group (UK-ISG) and represented both the UK and Irish PI sectors in negotiations with governments on the regulation of the private investigation sector.
Ian holds a City & Guilds NVQ Level 4 in Investigations, and the National Qualification Certificate (B-Tech IQ) Level 3 award in Professional Investigations.
Ian held a license for over 10 years as a PI in Maryland, USA where he is a current member of the 'National Council of Investigation & Security Services' (NCISS), a retired Member of the 'National Association of Legal Investigators' (NALI) and the 'National Association of Professional Process Servers' (NAPPS).
Ian was the Regional Director of Region VIII (International) Membership Section for the 'National Association of Legal Investigators' and was an assistant editor for international news with PI Magazine.
Ian's memoirs are to be published in early 2021 "Private Eye – Secret Spy" that recounts the many exceptional and interesting cases he has worked on during his almost 60 years as a prominent international investigator and intelligence provider.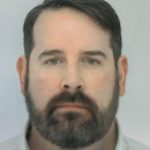 Andrew Chenery – GC Member
Andrew began his career in the British Army, serving in Northern Ireland, Bosnia and Kosovo before moving on to become a Police Constable in Lancashire Constabulary where he was Commended by the Divisional Commander.
After leaving the police, Andrew undertook internal corporate investigation work for the largest brewery company in the UK. Latterly, with the natural formation of his own business, Investigation Investigations in Manchester, it is fair to say that Andrew has gained a variety of experience and has a unique perspective from the 20+ years in investigation work.
Andrew's focus on quality for his clients is demonstrated through accreditations in ISO9001, Quality Management and BS102000, Code of Practice for the Provision of Investigative Services.
A self-described "astute observer", Andrew's approach is to apply professional skills with an emphasis upon finding "the truth," not simply proving something that might have happened. Andrew is driven to provide efficient and smart solutions, the provision of effective and innovative services, the transformation of results through unremitting projects, and the supply of compassionate, unjudgmental and expert analysis.
Insignis Investigations has recently been honoured with Best Private Detective Services Award 2021 from a well-known publication.
The WAPI Governing Council give their time, expertise and knowledge to the association free of any fees.  
The WAPI Governing Council do not claim expenses for attending meeting, seminars or appearances on behalf of the association, except where travel or overnight accommodation is required.