NEWS "without comment"
WAPI DONATED ON BEHALF OF THE MEMBERSHIP £500 TO LOCATE INTERNATIONAL – LOCATE CENTRE FOR MISSING PEOPLE – A NON PROFIT ORGANISATION
REPLY RECEIVED FROM LOCATE INTERNATIONAL:
We wanted to say a massive thank you to the World Association of Professional Investigators (WAPI) who just made an amazing donation to the team at Locate International.
As a non-profit organisation, every penny goes towards our work and I know the families of those we support are so grateful to you for your generosity.
So from all of the team and the families of Locate International, thank you so much, you guys are amazing.
https://www.facebook.com/LocateMissingPeopleCIC/posts/665131020856928
ABOUT LOCATE INTERNATIONAL: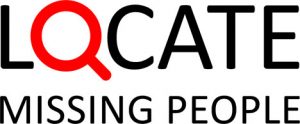 Locate Centre for Missing People Investigations is a community interest company dedicated to helping families of unsolved missing person cases, find their loved ones.
We do this by building teams of specialists from different disciplines and volunteers from local communities.
The teams investigate and review the cases to ensure that all that can reasonably be done, has and is being done.
Our service is carried out at no cost to families.
We consider unsolved cases collectively to better understand the issues, commonalities and how missing person investigations can be advanced.
Locate Centre for Missing People Investigations operate in partnership with  Devon and Cornwall Police, Universities of South Wales and Central Lancashire.
Locate will be expanding to other locations and launching a new training programme from October 2020.